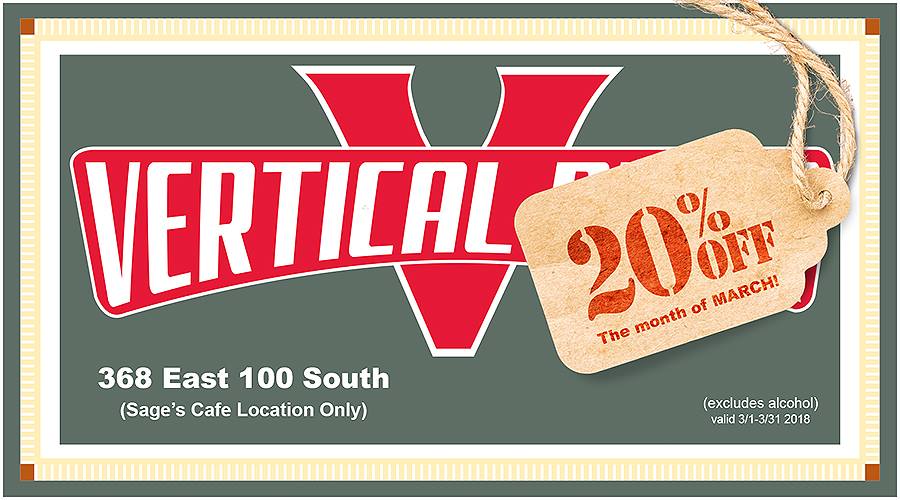 We are excited for you to come try out the new Vertical menu here at Sage's; same great food, downtown SLC atmosphere! And during the month of March, all food items are 20% OFF! Come on in and check it out at 368 East 100 South! Free parking on 4th East.
Form of payment
All major credit cards and cash
Dogs
Please only certified service dogs.
Wheel Chair Access
We have full access to our restaurant.
Catering
We offer catering services for your event in our restaurant at 368 east-100 south and at our other location "Vertical on 9th in The Jade Room" which seats 40 guests.
We also offer off site catering for groups as large as 500 guests.
We offer small event services and Private Chef services.
Please contact Ian Brandt at 801-259-3106 r at ian@elevatedcuisine.com to arrange services for your event
Vegan and Gluten Free Options
We have a full plant based menu with 90% of the menu as gluten free available.
Special Dietary Restrictions
We would love to prepare your special requests.
Please advise that if we are busy, special menu variations may take a little more time to prepare.
Organic and Local
Vertical uses 40% organic ingredients.
Vertical also sources local produce seasonally.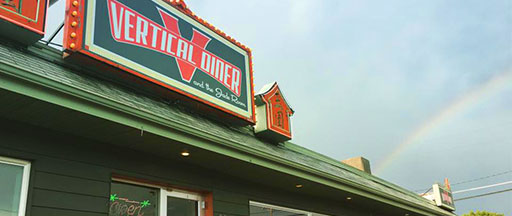 Vertical on 9th
Hours:
Sunday Thursday 9am-10pm
Friday – Saturday 9am-11pm
Parking
Free 20 parking spots in front and 6 spots on the east side parking lot Addition Free parking on Washington Street directly to the west of Vertical on 9th.
Atmosphere
We offer 75 comfortable seats in our main dining room.
We have an east and west patio each serving 25 guests on each.
"The Jade Room" is available to reserve for 40 guests for no additional costs.
Address
234 West 900 South
Directions
4 blocks east of the downtown core
4 blocks east of The Salt Palace
8 blocks from The Vivint Arena
SLC Airport 15 minutes
Draper 20 minutes
Ogden 30 minutes
Park City 30 minutes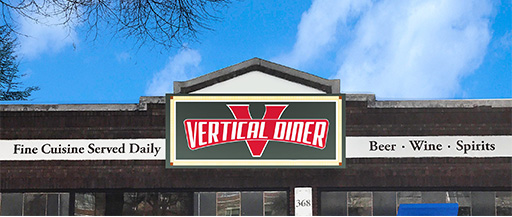 Vertical on 1st
Hours:
Monday – Friday 11am-10pm
Saturday-Sunday 10am-10pm
Parking
Street parking on 400 east is free for two hours.
Street parking on 100 south is paid by meter.
Atmosphere
We offer 50 comfortable seats inside
back alley patio seasonally
Come as you are….We serve our community!
Address
368 East 100 South
Directions
4 blocks east of the downtown core
4 blocks east of The Salt Palace
8 blocks from The Vivint Arena
SLC Airport 15 minutes
Draper 20 minutes
Ogden 30 minutes
Park City 30 minutes

The Jade Room
Our private dining room is the name- sake of the iconic Jade Cafe which operated at this location for 60 years.
The Jade Room can seat 40 guests with the adjoining patio that can seat 20. We can reserve this room for birthday parties, wedding receptions, business socials, corporate luncheons and many other special occasions.
We create unique menus drawing from the culinary traditions of Vertical Diner and our sister restaurant Sage's Cafe. Our beautiful lighted bar creates the mood for a great social affair. Great Food! Great People!
Vertical Diner is all about "Great Food Great People!!!" We serve breakfast all day, vegetarian comfort food made with wholesome ingredients. Vertical Diner serves about 30% of the menu organic ingredients. We are so excited to serve our guests and create a memorable dining experience that draws nostalgia from the past mixed with modern culinary traditions. We want to serve you!!!
RESERVATIONS
We only will take a reservation for groups of 8 or more We appreciate any advance notice for large parties as we want to serve your group in the best way possible with the best cuisine possible. Vertical Diner is excited to serve your group!
CATERING
Vertical Diner coordinates outside catering with Sage's Cafe and Cali's Natural Foods to create brilliant, spectacular events like delicate weddings and on-site educational private chef events. We love to prepare healthy foods! Call Ian at (801) 259-3106.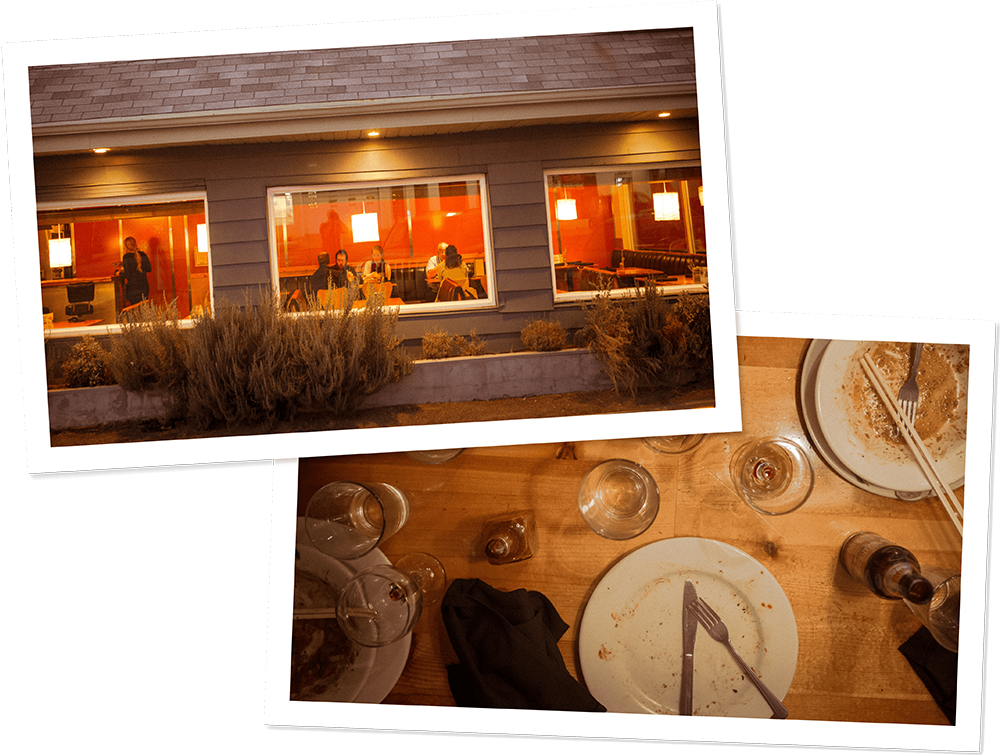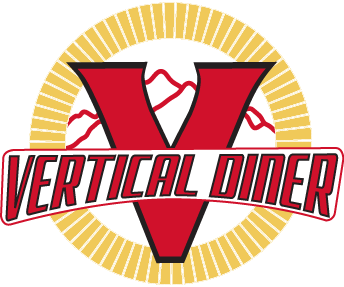 Vertical Diner on 1st
368 East 100 South Salt Lake City 84101 (801) 322-3790
HOURS: SUN-THURS 9am-10pm FRI- SAT 9am -11pm info@verticaldiner.com
Vertical Diner on 9th
234 W 900 S Salt Lake City 84101 (801)-484-8378
HOURS: SUN-THURS 9am-10pm FRI- SAT 9am -11pm info@verticaldiner.com